Letting Essence Lead is a sacred feminine awakening Self-Paced homestudy program for women who are ready to deeply connect to their soul, power, desires & unqiue authentic expression so they can design a prosperously Aligned life that feeds them on all levels.
Until Now this tried, tested, & much loved program has only ever been offered to tara's one-on-one clients. Letting Essence Lead(TM) is now offered as a low cost investment option for womEn that want the nourishment of A supportive HEALING container with soulful feminine wisdom to support the lives they are called to live.


THIS IS NOT JUST A PROGRAM - It's a self guided transformation!
Check out what some of the participants said about the Letting Essence Lead (TM) self paced virtual Journey Program:
" Omg those last 3 calls were AMAZING!!! THANK YOU"! " "What a beautiful reminder. Can't hear your message enough"!
Heather, EFT Practitioner, Canada
_______________________________________________________________________________________________________
"Good morning. I did love it! It took me a long time but that is how I roll. Things integrate slowly for me at this stage f my evolution. I loved doing the closet detox and arranging" .

"Love the soul art like usual".

"Getting into my core desires was easier this time. In the past I felt like there was static/brain fog/soul fog that was limiting me. These were my self defeating thoughts, patterns, old wounds. Since we did so much clearing work together outside of the Letting Essence Lead Homestudy (tm) I felt much clearer this time around. I am letting my essence lead more and more. It was fun, got me back into my body and listening more. The akasha was very open and I could get there right away, it was very comfortable and familiar. Thank you for inviting me into this "!! P.M. Canada
________________________________________________________________________________________________________
"Every class is so good Tara, but today's class was absolutely awesome for me and resonated so, so much! Exactly everything I needed to hear and bring my full awareness to.

Thank you for everything and for the amazing Akashic clearing, which I am still feeling deep in my heart!
I have much journaling to do starting today to help anchor myself in to my own acceptance and truths. Already looking forward to next week's class"!

" I knew it was a part of my blocks and that it was affecting me but the way you spoke about the mother wound completely cracked it open wide for me. I can now observe it with more clarity and understanding which will be key to releasing and healing all of it for good, and to create more space for some great new things to roll in"!
"Thanks again"!
Patty, Healer, Canada
________________________________________________________________________________________________________
"Hi Tara and LEL Beauties💜 so much is pouring forth through these practices and clearings for me. I am immersed in an inner and outer state of transition- spiritual, emotional, mental, physical- moving from the last couple months in my 40's and preparing to enter my 50's. There is a new archetype emerging, drawing me forward and I'm letting go of a lot to fully be embraced by my future Power Self. She's awesome with a gentle, fierce beauty that I have admired in other Queen women. I feel her enlivening in me now; this sacred workshop, and Tara, your amazing guidance and space holding magick is a blessing of helping me in remembering how to remember my Self anew. This course showed up in perfect timing and I am with this journey deeply and just want to express my appreciation to all of us." Valarie, Artist, USA

" Thanks Tara! Prior to this call I was fairly confident I had resolved and healed the mother wounding I had from previous work with you. Indeed I did a lot of healing and processing but as I got into the call I felt there are more layers of healing. Deeper stuff. So I love this process of uncovering and healing on a deep level. Excited to do my heart chakra art journey"! Pam Healer, Canada
________________________________________________________________________________________________________
This is a powerful Foundation Program That will support you in:
Connecting deeply to your feminine spirit, and giving her space to breathe life into your true heart's desires

Following and trusting your essence as she leads you into your highest path and purpose!

Being the radiant, centered, connected, powerful woman you are born to be.

Clearing identifying your needs, wants and deep desires while making the space for them in your life.

Creating an authentically aligned life that flows the way you are designed to!

Setting yourself free, so you can show up the way you crave!

Releasing old feminine pain, reclaiming your power, beauty & truth like never before

Living life on your own terms

Opening to your sacred path, divine gifts, and heart centered vision for healing at a community and global level

Experiencing a new level of personal mastery

A new paradigm understanding of how money can serve and support you beyond the pushing, never enough mentality

Clearing the path to your most beautiful life & businesses by identify some of the core wounds holding you back.

Creating a powerful inner energetic foundation for your flourishing sacred feminine path

Holding your power center, being visible as an authentic leader, and creating strong energetic boundaries

Building your energy, and cultivate nourishing feminine rhythms based on working with your cyclical feminine nature
Your intuition knows where you want to go, but are you listening?
Are you trusting?
Or, are you hitting walls and suffering in silence.
t
Wait no more, beautiful women...
This program is designed to give you your spiritual core power (with heart opening healing work to love yourself beautiful), so you can rock the next level of your sacred path. Through this program you will be held in a loving container that will give you the foundation for loving more of you, healing core heart wounds, creating solid energetic boundaries that support you, as well as following your intuition into your highest path and purpose.

Here is the the thing...
Stepping out into greater expression of who you are called to be, and what you are called to do is often scary.

Why?

Because we doubt our inspirations and we question our own brilliance. It's natural to do this, however sometimes we need a supportive women's soul guide (that's me) and container to hold us as we step into more of the women we came here to be.
Sometimes we need to go deeper in our healing, and bring into alignment new juicy ways of being that truly support our FEMININE evolution. Feminine evolution happens so naturally when we come into co-creative partnership with our feminine essence. When we get to know her, connect to her and begin to let her lead.
As we flow with feminine cycles and seasons we begin to lean into an even greater current of energy that heals, aligns and supports our natural evolution as well.
Then we stay connected to ourselves, and our sacred path naturally flowing into our highest evolution.

As women we are supporting others all around us.
We give, give, and over give often leaving our desires, passions, and self- empowerment on the back-burner. So it becomes essential that we find begin to cultivate natural nourishing rhythm in our lives. That we begin to ebb and flow into with our cyclical nature as sacred women.
Stepping out in greater love, and embodiment of our true divine feminine nature is what the world truly needs and will be the catalyst for truly living the free expression of our soul's purpose.
Through this Self guided, self paced program you will:
Clear and open the channels to your intuition, allowing your essence to begin leading you into your fully blossomed purpose.

Claim sacred space for self-connection & personal mastery

Get comfortable being visible in your power, radiance, truth and beauty

Create your personal Radiant Power Hour to create alignment between all aspect of who you are, allowing you to hold a powerful center, manifesting your desires with speed.

Open (and heal) your heart of worthiness issues to receive the beauty of your dreams, and flow into being (this is often where worthiness issues, or lack of self-love show up preventing us from fully receiving the life we yearn for

Uncover what you really want, and ask for it regardless of who it works for.

Step into the powerful woman you truly are (no more holding back, hiding, or playing small). Be paid your worth, and own your value as a spiritual entrepreneur.

Understand which relationships need healing and clearing work in order to break free from old dynamics, energetic entanglement and re-harmonize family structures so you can continue to step into your soul's calling.

Create a clear soul aligned vision, and intention to guide your life up-level for the next 90 days and on.

Access your guide team through the spirit guide training audio bonus!

Show you how to work with a pendulum and connect to your higher wisdom for support and clarity along your soul path

Create a container that will allow you to access your intuition (or essence), and understand how to trust it moving forward.

Learn to work with soul magic and cultivate a feminine state of being that pulls to you what you desire. You don't have to do it all alone (understand deeply you are not doing it all alone), so you can truly let go and flourish.

Create space in your life for you to move forward the way to truly desire to, so you feel the deep fulfillment of living in harmony with your most authentic, beautiful. powerful Self.

Beauty rituals and assignments to begin loving and cherishing the divine woman you truly are
The divine feminine is reclaiming her right to be here, and within each one of us as well. Many of us need to create & claim space to remember our feminine power and awaken to the goddess within.

Living your purpose, and following the call into your divine feminine empowerment requires a certain level of patriarchal reprogramming, and very often healing is required around collective feminine wounds. For a long time on the planet we have not had the opportunity to live our purpose as sacred women like we do now.

And up until now many, many generations of spiritual women suffered dire consequences for standing in their truth, and living their purpose.

If you are feeling the call into greater evolution of YOU, and are ready to birth your most beautiful purposeful Self, the Letting Essence Lead - A Sacred Feminine Awakening Self-Paced Journey (tm) will give you the foundation needed to pave the way for your emergence.

The world is waiting for what you have to offer NOW.


The Letting Essence Lead-Sacred Feminine Program Also Includes:
The creation of your own Power Hour Practice to support a strong inner energetic foundation.

A private Facebook group to ask questions, post and share.

Rituals and homework assignments to ground in new insights and healing.

Creation of your soul level aligned intentions to guide your life and business. This is essential when working with your feminine spirit and intuition.

Training materials to assist you with learning how to connect with your entire spirit guide team.

Akashic Activation's & clearing work through the audio recordings

Tools & wisdom to bring deep feminine transformation to support you in being visible, in your power, and aligned soul's calling!


Throughout the program There IS tools & homework assignments that will guide you to create incredible self-empowerment shifts in your life.
Working through this LIVE LETTING ESSENCE LEAD (tm) Self-Paced Virtual Journey will accelerate your path!
HERE is WHAT'S COVERED During the 6 week Live Home-study Program:

module 1:

activate & Align To Your beautiful, powerful Next Level Self
In order to know where we are going, we have a vision of the woman inside of us that is ready to be born!
In week 1 we will explore who your beautiful powerful future Self is, and activate her through the Akashic Records! You will receive an embodied experience of who you are being called to be, and from that craft a soul aligned intention to guide your essence as she flows into your next level life and business evolution.
Discover why working with soul aligned intentions are SO powerful when it comes to co-creating with our feminine spirit.
During week one you will begin to create an essence alter. This is a physical way to anchor in the vibration of your essence Self here in the physical world. By doing this we claim space for the grounding of your essence : her deep needs, wants, dreams, desires, gifts and authentic creative expression here in the physical world. By doing this we also create a sacred space for the development of a powerful spiritual practice that begins to bridge your inner and outer worlds. This leads to a deep inner sacred connection to your sacred feminine Self.
Begin to anchor in the frequency of your future, beautiful, powerful Self NOW with sacred style prompts, and beauty rituals.

module 2
Your radiant morning power hour - glowing goddess daily Alignment
Discover your power center and learn to hold it as you dive into your Radiant Morning Power Hour Practice. During this activation you will begin dropping into your feminine power centers, developing a strong inner energetic foundation, and identify where your personal boundaries need to be strengthened to support your radiant rise.
Begin connecting deeply to the voice of your essence. Open your energy to connect with your helpers in spirit and the divine.

module 3:
Heart activation & healing- release past feminine pain holding you back
Often our experiences from childhood get carried forward into adulthood, and often that means painful emotions begin to dictate the lens through which we view our current reality which then creates patterns some of which result in co-dependency.
In order to take back our lives, and be in the confidence of the woman we desire to be we must not only heal past childhood wounds, but begin to understand how to become the Mother of our own inner child.
During this training call we will dive into the Mother Wound, which is essentially a pain carried forward through the matriarchal lineage and to a degree affects all women. As we explore the Mother Wound begin to understand how to heal this pain, and that it is safe to show up more fully than perhaps the generations before you.
Discover and uncover dis-empowering relationship dynamics. During this week's training we will identify which of your close relationships needs to shift to support the ways you desire to show up in the world. This is an important topic to address, as women along their sacred path often feel energetically entangled in a variety of relationship dynamics that can make it difficult to show up in more empowering ways that our our path, truth and dreams.
We will dive into relationship group clearing work clearing deeply entrenched blocks that have created patterns due to insecurities and the need for approval, love, acceptance & safety.
These relationships dynamics deplete your energy, and keep you locked in patterns that hold you back.
module 4:
Design & Align to Your Beautifully abundant Lifestyle (make flourishing finances a part of that)
You are the creatrix of your life, but first you have to have a vision that aligns to your true essence & soulful desires.
Desires are the voice of the feminine soul.
What do you really want?
Who do you feel called to be?
Where do you feel called to take your gifts out into the world?
How much money do you truly desire to make to support your authentically aligned life?
Connect to your true needs, wants and desires and begin to create a life that reflects who you truly are, and what you truly want as a sacred women. This includes uncovering your sacred feminine vision. The vision for community, or planetary healing that every woman has with her. Powerfully claim the life you feel called to live, and give yourself full permission to have everything you truly want.
Understand how money is an energy that can begin to serve and support you on your flourishing sacred feminine path.
Just like all relationships, money is a relationship that often requires awareness, healing and new empowering ways of being to support your thriving life as sacred women.

BONUS- learn how to align your sacred style daily to anchor in the attraction frequency of the life you are calling in.

module 5:
The Art of Feminine Receiving: uncover worthiness blocks to receive with ease
In order to move freely into the future that is calling us into greater fulfillment and authentic expression we have to let go of the past once and for all. An open heart free of past resentments, guilt, and sadness will support us in receiving the beauty in our dreams. Without healing the heart of past stories we remain trapped in an endless cycle of self-punishment.
We never fully believe we are worthy or deserving enough to actually have what we want and so we hold ourselves back.
Until now...
During the training call we begin to explore your past stories, while polishing the stories of the past into brilliant pearls of wisdom rather than heavy old baggage you can begin to release self-judgment over perceived mistakes.
Explore a guided Heart Chakra Soul Art Journey (tm), to open, align, heal and empower your heart chakra to clear blocks to receiving.
Begin to understand how to cultivate the balanced flow of giving and receiving love in your life.
FINALLY, open to receive with ease the beauty and abundance of your deepest soul desires.
module 6:
anchor into your new self-image As a divine woman, and create a new soul contract with the universe.

Become a women who in unapologetic in what she wants,who she is and take a stand for the life you are ready to live!
Create a bold NEW, beautiful story and honor the sacred women inside of you that is ready to be born. During this Week 6 Call we will examine your past, present, future self and anchor all aspects of you into the present moment for true beautiful radiant power.
Begin to understand that you, your presence as a sacred women who holds immense value just by being YOU. Without having to do anything, or be anyone just your divine presence as a sacred women is MORE than enough.
Learn to intuitively style yourself as a piece of authentic art everyday as you let your essence lead through the creation of a sacred style that honors the powerful, visible goddess inside of you that is ready to show up apologetically!
Create your very own Womanifesto as you set up a new contract with the universe as you commit to showing up with new ways of being, and new action steps that support you in being the visible, empowered goddess you were born to be.
When a woman commits to showing up, and taking up bold space in the world, the universe can mirror back this new found send of deep love she has for herself by delivering her desires with ease.

BONUS Module 7 :
Sacred Feminine Akashic Activation Pre-recorded Audio
Receive an Akasha Activation & Money Clearing work.
Clear ancestral karma & vows related to lack, limitation and struggle
Receive a transmission from goddess Lakshmi the goddess of wealth and beauty through the Akashic Records and access the energy of prosperity to amplify your abundance vibration.


The investment of this program far exceeds the value and the amazing bonuses!

THE 5 PRINCIPLES OF LETTING ESSENCE LEAD:
STEP 1: The first step is to show up for you and the woman you feel called to be. Know it's absolutely okay to choose YOU, and your deepest fulfillment! That starts by signing up for this incredible low investment high value group home-study program!

STEP 2: Create & claim space for DEEP connection to your essence Self. Honor her needs, wants and soulful feminine desires.

STEP 3: Heal past emotional pain holding you back once and for all, and release worthiness issues holding you back.

STEP 4 Develop a deep, self-loving relationship with the most important women there is...YOU. Learn to hold your radiant core power, and flow with your essence.
STEP 5: Give yourself FULL permission to be the beautiful, radiant, powerful woman you were born to be, and allow the universe to work on your behalf!
Ready to CLAIM the life & the woman inside you
you KNOW is ready to be born?
Up until now this program has ONLY ever been offered to private one-on-one clients.
This is a much loved, tried, tested and true program that is now being offered at a lower investment for those women that desire a self guided experience. The Letting Essence Lead (tm) program will create a solid foundation for your gifts, intuition, beauty, power and abundance to flourish!
Letting Essence Lead Homestudy
IS ON SPECIAL PRICE THIS MONTH @ $99 USD ONLY
The value of this program is $999 USD (not including bonuses)
OR SIGN UP FOR
LETTING ESSENCE LEAD (VALUE $999 USD) WITH
4 x 30-Minute Akashic Activation Sessions (Value $1000 USD)
ONLY 4 SPOTS AVAILABLE
6 monthly Payments of $191 USD
BONUS!!! LIVE Flower Of Life Akashic Activation New Moon Clearing Circle with Tara, Experience A Divine Feminine Self -Love Transmission & Clear Ancestral Poverty Patterns Rooted At Soul Level - Value ($111)
The value of this program AND akashic sessions is $1997.00 (not including bonuses)

As soon as payment is made you will receive an email notifying you of purchase, with an invite to the private Facebook Group where you will have access to bonuses, classes and much much more!

PLEASE NOTE: There are no refunds on this purchase.
Every effort has been made to present the program materially truthfully and clearly.
The Letting Essence Lead- Sacred Feminine Awakening Self Paced Homestudy Journey begins whenever you are ready!
How Your letting essence lead(tm) Program Activates:
7 Letting Essence Lead (tm) Mp3 Activation's delivered at your own pace to guide soulful feminine transformation .

Support materials to deepen into the training calls

Home play assignments designed to accelerate your journey into feminine empowerment

Energetic Akashic clearing work pre-recorded through the Mp3's

Home play for healing, as well as embodiment of your essence, beauty & power

The private Facebook group will be kept open for feedback on posts.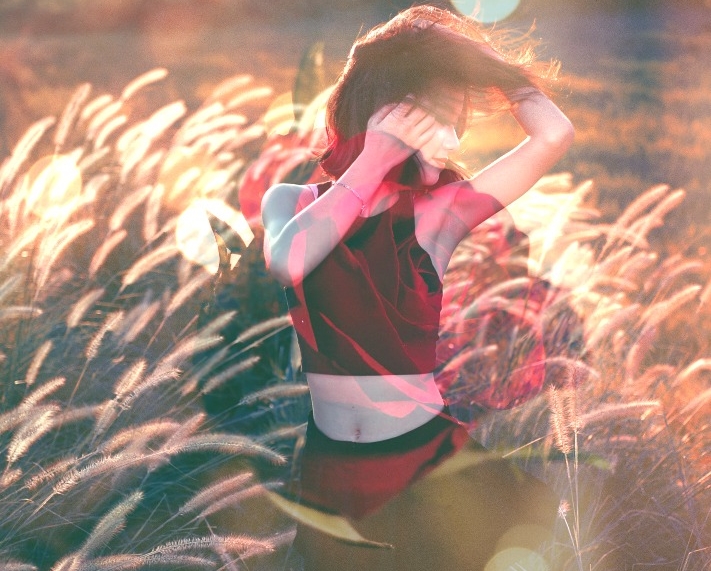 Feminine Soul Chakra Journey Library
These are 8 pre-recorded 60 min Feminine Soul Wisdom Chakra Journeys based on the Soul Art(tm) process. These are creative Journey's that can be done at your own pace weekly, or monthly. As you move through each chakra you will heal, empower and realign your entire chakra system to support a massive life uplevel.
-(Value $497)-
Moon Rhythms templates to activate your deep feminine wisdom, magic & cycles. These templates create a base for you to begin flowing with your feminine cycles for true balance and ease.
This includes one training 60 Min training audio on how to work with the lunar cycles for your own flow, evolution and radiant rise as a woman
-Value $79-
Radiant Morning Power Hour 7 pg pdf. Step-By-Step Practice to root into your beauty, truth and goddess power daily. This is a much loved and seriously life changing practice by all of Tara's clients
-(Value $49)-
Letting Essence Lead Homestudy
IS ON SPECIAL PRICE THIS MONTH @ $99 USD ONLY
The value of this program is $999 usd (not including bonuses)
OR SIGN UP FOR
LETTING ESSENCE LEAD (VALUE $999 usd) WITH
4 x 30-Minute Akashic Activation Sessions (Value $1000 usd)
ONLY 4 SPOTS AVAILABLE
6 monthly Payments of $191 USD
BONUS!!! LIVE Flower Of Life Akashic Activation New Moon Clearing Circle with Tara, Experience A Divine Feminine Self -Love Transmission & Clear Ancestral Poverty Patterns Rooted At Soul Level - Value ($111)
The value of this program AND akashic sessions is $1997.00 (not including bonuses)

As soon as payment is made you will receive an email notifying you of purchase, with an invite to the private Facebook Group and you can get started as soon as you feel ready!
The Letting Essence Lead- Sacred Feminine Awakening Journey Homestudy experience is everything you need to heal, empower and align to your deepest feminine soul desires!
The recordings for all modules are posted and are yours to access in the private Facebook group as soon as you make your purchase.
There are NO REFUNDS on this purchase and special SALE offer.
Every effort has been made to present the program materially truthfully and clearly.
Check out what some of Tara's past clients have to say about her work:
"Tara working with you one-on-one through your program was SO huge for me working with you . Thank god I stepped into this program".

"I was feeling suffocated in my life".

"All of your guided workshops and the one-on-one programs are helping a lot, along with figuring out what I want in a relationship and standing my ground. I communicated to the men in my life and I no longer feel pressure in my relationships".

"It's freedom. I trust myself fully. I also just wanted to share that I am loving getting in sync with the moon".

You rock. I hope you know how much you have helped me
Thank you for sharing your gifts You are very talented! I guess when the student is ready the teacher appears.
I am loving where I am at. I have come so far". P.R. Mama, & Healer , Canada
"Tara creates an extremely safe space for all of her clients to experience truly life changing transformation. I began to feel completely connected to my femininity in nature and with gentle guidance- melted away any and all insecurities of my True Self. I have come home to my body and fully accept who I am and what I am capable of".

"I feel seen, held and supported during all of our sessions".

"Her powerful and deep embodied sessions gave me the freedom and permission to express my true nature and bloom unapologetically into the most magnificent version of myself'.

"And for that I am truly grateful. I find myself returning for more and more healing and guidance. Every program offering more clarity and unmistakable growth".
"You will receive far more then you have imagined. Things you didn't even know you needed and wanted -and it will be profoundly healing".

"Enrolling in her Year Long Program has been a goal of mine for three years. I start in a week and I know I will continue my journey with Tara- stepping into the powerful, visible, radiant feminine leader that I have been called to be".

Heather Giles, Radiant Weight Release Coach, Canada
"I had never coached before I worked with Tara. The Akashic Records and her intuitive guidance facilitated healing work that really allowed me to step into the women I was being called to be...and at the perfect pace".

"It really did give me the clarity and confidence to step out and be seen in my beauty and power".

"She was supportive, loving and really genuine in her desire to assist me with moving into more of my purpose in life & business".

"Thank you so much Tara. I will never forget this"!
Karla, Spiritual Guide, & Healer, Canada
Meet Tara Preston, Your Feminine Prosperity Mentor for the Letting Essence Lead - Sacred Feminine Awakening Self Paced Virtual Journey
She weaves the spiritual healing power of not only the Akashic Records, and many other healing tools and feminine embodiment practices to assist her clients in healing deep collective feminine core wounds, and soul-level rooted patterns. By doing this she is able to facilitate deep and transformational work that allows her clients to feel free, powerful, and beautiful in the expression of their purpose in both life & business.
Women quickly feel empowered to step into the spotlight of their lives through Tara's work, then claiming what it is they truly want without apology, while attracting it with greater ease and pleasure!
Through the last 15 years Tara has discovered how empowered women feel when they are given space to authentically self-express. Whether that authentic self expression is through using their voice, claiming their dreams, sharing their gifts, or presenting themselves in a way that they feel really expresses their unique essence, truth, and power.
Tara helps her clients deeply connect to their intuition, inner beauty, and soul's vision by working with their natural feminine cycles. She believes that when women root into this intrinsic power, while valuing their divine gifts, and trusting themselves they naturally flow into greater evolution of their authentic expression.
Her greatest gift is her ability to hold a space of love and non-judgement, allowing women to feel safe as they go deep into those messy and imperfect places inside themselves, re-calibrating their life and work so that it nourishes them to the core.